Wanda Vista Resort Sanya簡介
Photo gallery
Wanda Vista Resort Sanya
Popular amenities
免費 Wi-Fi
包泊車
空氣調節
餐廳
健身室
可供應早餐
鄰近熱點
Wuzihzhou Island Beach

3 分鐘步程

Yalong Bay Tropical Paradise Forest Park

36 分鐘車程

Sanya (SYX-Phoenix Intl.)

51 分鐘車程
Choose dates to view prices
兩居復式園景套房

Room amenities

最多可入住 4 人 (包括小童在內)

1 張特大雙人床及 1 張標準雙人床

More details

Room information

Bed details

Sleeps

Max people: 4Max adults: 2Max children: 1

Room details

1 張特大雙人床及 1 張標準雙人床

露台可欣賞園景

客房格局 - 2 間臥室和起居區

上網 - 免費 Wi-Fi

娛樂 - 有線頻道

飲食 - 咖啡機/沖茶器、迷你吧、電熱水壺及24 小時客房送餐服務

舒適睡眠 - 遮光布/窗簾和開床服務

浴室 - 私人浴室、獨立浴缸及淋浴設備、浴袍及拖鞋

設施 - 保險箱、熨斗及熨衫板和書桌,可要求提供 摺床/加床

舒適設施服務 - 恆溫空調和每日提供客房清潔服務

吸煙和非吸煙客房

至尊復式園景套房

Room amenities

最多可入住 3 人 (包括小童在內)

1 張特大雙人床

More details

Room information

Bed details

Sleeps

Max people: 3Max adults: 2Max children: 1

Room details

1 張特大雙人床

露台可欣賞園景

客房格局 - 獨立起居區

上網 - 免費 Wi-Fi

娛樂 - 有線頻道

飲食 - 咖啡機/沖茶器、迷你吧、電熱水壺及24 小時客房送餐服務

舒適睡眠 - 遮光布/窗簾和開床服務

浴室 - 私人浴室、獨立浴缸及淋浴設備、浴袍及拖鞋

設施 - 保險箱、熨斗及熨衫板和書桌,可要求提供 摺床/加床

舒適設施服務 - 恆溫空調和每日提供客房清潔服務

吸煙和非吸煙客房

兩居復式海景套房

Room amenities

海景

最多可入住 4 人 (包括小童在內)

1 張特大雙人床及 1 張標準雙人床

More details

Room information

Bed details

Sleeps

Max people: 4Max adults: 2Max children: 1

Room details

1 張特大雙人床及 1 張標準雙人床

露台可欣賞海景

客房格局 - 2 間臥室和起居區

上網 - 免費 Wi-Fi

娛樂 - 有線頻道

飲食 - 咖啡機/沖茶器、迷你吧、電熱水壺及24 小時客房送餐服務

舒適睡眠 - 遮光布/窗簾和開床服務

浴室 - 私人浴室、獨立浴缸及淋浴設備、浴袍及拖鞋

設施 - 保險箱、熨斗及熨衫板和書桌,可要求提供 摺床/加床

舒適設施服務 - 恆溫空調和每日提供客房清潔服務

吸煙和非吸煙客房

高級海景套房

Room amenities

海景

最多可入住 3 人 (包括小童在內)

1 張特大雙人床

More details

Room information

Bed details

Sleeps

Max people: 3Max adults: 2Max children: 1

Room details

1 張特大雙人床

露台可欣賞海景

客房格局 - 獨立起居區

上網 - 免費 Wi-Fi

娛樂 - 有線頻道

飲食 - 咖啡機/沖茶器、迷你吧、電熱水壺及24 小時客房送餐服務

舒適睡眠 - 遮光布/窗簾和開床服務

浴室 - 私人浴室、獨立浴缸及淋浴設備、浴袍及拖鞋

設施 - 保險箱、熨斗及熨衫板和書桌,可要求提供 摺床/加床

舒適設施服務 - 恆溫空調和每日提供客房清潔服務

吸煙和非吸煙客房

豪華雙床房

Room amenities

最多可入住 3 人 (包括小童在內)

2 張標準雙人床

More details

Room information

Bed details

Sleeps

Max people: 3Max adults: 2Max children: 1

Room details

2 張標準雙人床

設有私人露台

客房格局 - 獨立起居區

上網 - 免費 Wi-Fi

娛樂 - 有線頻道

飲食 - 咖啡機/沖茶器、迷你吧、電熱水壺及24 小時客房送餐服務

舒適睡眠 - 遮光布/窗簾和開床服務

浴室 - 私人浴室、獨立浴缸及淋浴設備、浴袍及拖鞋

設施 - 保險箱、熨斗及熨衫板和書桌,可要求提供 摺床/加床

舒適設施服務 - 恆溫空調和每日提供客房清潔服務

吸煙和非吸煙客房

豪華園景雙床房

Room amenities

最多可入住 3 人 (包括小童在內)

2 張標準雙人床

More details

Room information

Bed details

Sleeps

Max people: 3Max adults: 2Max children: 1

Room details

2 張標準雙人床

露台可欣賞園景

客房格局 - 獨立起居區

上網 - 免費 Wi-Fi

娛樂 - 有線頻道

飲食 - 咖啡機/沖茶器、迷你吧、電熱水壺及24 小時客房送餐服務

舒適睡眠 - 遮光布/窗簾和開床服務

浴室 - 私人浴室、獨立浴缸及淋浴設備、浴袍及拖鞋

設施 - 保險箱、熨斗及熨衫板和書桌,可要求提供 摺床/加床

舒適設施服務 - 恆溫空調和每日提供客房清潔服務

吸煙和非吸煙客房

豪華園景大床房

Room amenities

最多可入住 3 人 (包括小童在內)

1 張特大雙人床

More details

Room information

Bed details

Sleeps

Max people: 3Max adults: 2Max children: 1

Room details

1 張特大雙人床

露台可欣賞園景

客房格局 - 獨立起居區

上網 - 免費 Wi-Fi

娛樂 - 有線頻道

飲食 - 咖啡機/沖茶器、迷你吧、電熱水壺及24 小時客房送餐服務

舒適睡眠 - 遮光布/窗簾和開床服務

浴室 - 私人浴室、獨立浴缸及淋浴設備、浴袍及拖鞋

設施 - 保險箱、熨斗及熨衫板和書桌,可要求提供 摺床/加床

舒適設施服務 - 恆溫空調和每日提供客房清潔服務

吸煙和非吸煙客房

至尊復式海景套房

Room amenities

部分海景

最多可入住 3 人 (包括小童在內)

1 張特大雙人床

More details

Room information

Bed details

Sleeps

Max people: 3Max adults: 2Max children: 1

Room details

1 張特大雙人床

露台可欣賞海景

客房格局 - 獨立起居區

上網 - 免費 Wi-Fi

娛樂 - 有線頻道

飲食 - 咖啡機/沖茶器、迷你吧、電熱水壺及24 小時客房送餐服務

舒適睡眠 - 遮光布/窗簾和開床服務

浴室 - 私人浴室、獨立浴缸及淋浴設備、浴袍及拖鞋

設施 - 保險箱、熨斗及熨衫板和書桌,可要求提供 摺床/加床

舒適設施服務 - 恆溫空調和每日提供客房清潔服務

吸煙和非吸煙客房

至尊豪華海景大床房

Room amenities

部分海景

最多可入住 3 人 (包括小童在內)

1 張特大雙人床

More details

Room information

Bed details

Sleeps

Max people: 3Max adults: 2Max children: 1

Room details

1 張特大雙人床

露台可欣賞海景

客房格局 - 獨立起居區

上網 - 免費 Wi-Fi

娛樂 - 有線頻道

飲食 - 咖啡機/沖茶器、迷你吧、電熱水壺及24 小時客房送餐服務

舒適睡眠 - 遮光布/窗簾和開床服務

浴室 - 私人浴室、獨立浴缸及淋浴設備、浴袍及拖鞋

設施 - 保險箱、熨斗及熨衫板和書桌,可要求提供 摺床/加床

舒適設施服務 - 恆溫空調和每日提供客房清潔服務

吸煙和非吸煙客房

家庭親子套房

Room amenities

最多可入住 3 人 (包括小童在內)

1 張特大雙人床及 1 張加大單人床

More details

Room information

Bed details

Sleeps

Max people: 3Max adults: 2Max children: 1

Room details

1 張特大雙人床及 1 張加大單人床

露台可欣賞園景

客房格局 - 獨立起居區

上網 - 免費 Wi-Fi

娛樂 - 有線頻道

飲食 - 咖啡機/沖茶器、迷你吧、電熱水壺及24 小時客房送餐服務

舒適睡眠 - 遮光布/窗簾和開床服務

浴室 - 私人浴室、獨立浴缸及淋浴設備、浴袍及拖鞋

設施 - 保險箱、熨斗及熨衫板和書桌,可要求提供 摺床/加床

舒適設施服務 - 恆溫空調和每日提供客房清潔服務

吸煙和非吸煙客房

豪華大床房

Room amenities

最多可入住 3 人 (包括小童在內)

1 張特大雙人床

More details

Room information

Bed details

Sleeps

Max people: 3Max adults: 2Max children: 1

Room details

1 張特大雙人床

設有私人露台

客房格局 - 獨立起居區

上網 - 免費 Wi-Fi

娛樂 - 有線頻道

飲食 - 咖啡機/沖茶器、迷你吧、電熱水壺及24 小時客房送餐服務

舒適睡眠 - 遮光布/窗簾和開床服務

浴室 - 私人浴室、獨立浴缸及淋浴設備、浴袍及拖鞋

設施 - 保險箱、熨斗及熨衫板和書桌,可要求提供 摺床/加床

舒適設施服務 - 恆溫空調和每日提供客房清潔服務

吸煙和非吸煙客房

豪華海景雙床房

Room amenities

海景

最多可入住 3 人 (包括小童在內)

2 張標準雙人床

More details

Room information

Bed details

Sleeps

Max people: 3Max adults: 2Max children: 1

Room details

2 張標準雙人床

露台可欣賞海景

客房格局 - 獨立起居區

上網 - 免費 Wi-Fi

娛樂 - 有線頻道

飲食 - 咖啡機/沖茶器、迷你吧、電熱水壺及24 小時客房送餐服務

舒適睡眠 - 遮光布/窗簾和開床服務

浴室 - 私人浴室、獨立浴缸及淋浴設備、浴袍及拖鞋

設施 - 保險箱、熨斗及熨衫板和書桌,可要求提供 摺床/加床

舒適設施服務 - 恆溫空調和每日提供客房清潔服務

吸煙和非吸煙客房

豪華海景大床房

Room amenities

部分海景

最多可入住 3 人 (包括小童在內)

1 張特大雙人床

More details

Room information

Bed details

Sleeps

Max people: 3Max adults: 2Max children: 1

Room details

1 張特大雙人床

露台可欣賞海景

客房格局 - 獨立起居區

上網 - 免費 Wi-Fi

娛樂 - 有線頻道

飲食 - 咖啡機/沖茶器、迷你吧、電熱水壺及24 小時客房送餐服務

舒適睡眠 - 遮光布/窗簾和開床服務

浴室 - 私人浴室、獨立浴缸及淋浴設備、浴袍及拖鞋

設施 - 保險箱、熨斗及熨衫板和書桌,可要求提供 摺床/加床

舒適設施服務 - 恆溫空調和每日提供客房清潔服務

吸煙和非吸煙客房

兩居泳池別墅

Room amenities

最多可入住 4 人 (包括小童在內)

2 張特大雙人床

More details

Room information

Bed details

Sleeps

Max people: 4Max adults: 2Max children: 1

Room details

2 張特大雙人床

露台可欣賞園景

客房格局 - 2 間臥室和起居區

上網 - 免費 Wi-Fi

娛樂 - 有線頻道

飲食 - 咖啡機/沖茶器、迷你吧、電熱水壺及24 小時客房送餐服務

舒適睡眠 - 遮光布/窗簾和開床服務

浴室 - 私人浴室、獨立浴缸及淋浴設備、浴袍及拖鞋

設施 - 保險箱、熨斗及熨衫板和書桌

舒適設施服務 - 恆溫空調和每日提供客房清潔服務

溫馨提示 - 不提供摺床/加床

吸煙和非吸煙客房

四居泳池别墅

Room amenities

最多可入住 8 人 (包括小童在內)

4 張特大雙人床

More details

Room information

Bed details

Sleeps

Max people: 8Max adults: 2Max children: 1

Room details

4 張特大雙人床

露台可欣賞園景

客房格局 - 4 間臥室和起居區

上網 - 免費 Wi-Fi

娛樂 - 有線頻道

飲食 - 咖啡機/沖茶器、迷你吧、電熱水壺及24 小時客房送餐服務

舒適睡眠 - 遮光布/窗簾和開床服務

浴室 - 私人浴室、獨立浴缸及淋浴設備、浴袍及拖鞋

設施 - 保險箱、熨斗及熨衫板和書桌

舒適設施服務 - 恆溫空調和每日提供客房清潔服務

溫馨提示 - 不提供摺床/加床

吸煙和非吸煙客房
有關此地區的資料
Sanya
Located in Sanya, Wanda Vista Resort Sanya is near the beach. The area's natural beauty can be seen at Yalong Bay and Haitang Bay.
附近景點
Haitang Bay - 3 分鐘步程
Wuzihzhou Island Beach - 3 分鐘步程
Qingshuiwan Golf Club - 32 分鐘車程
Yalong Bay - 36 分鐘車程
Yalong Bay Tropical Paradise Forest Park - 36 分鐘車程
交通資料
Sanya (SYX-Phoenix Intl.) - 51 min drive
View in a map
Luxury Sanya hotel in Haitang District with 2 restaurants
This hotel features 2 restaurants, a golf course and a health club. Free WiFi in public areas and free self parking are also provided. Additionally, a bar/lounge, a beach bar and a coffee shop/café are on-site. Rooms provide conveniences such as sitting areas and coffee makers, plus complimentary wireless Internet access and TVs with cable channels. Guests will also find balconies, 24-hour room service and minibars.
Guest accommodation at Wanda Vista Resort Sanya offers minibars and a safe. Rooms open to balconies. This accommodation offers separate sitting areas. Televisions come with cable channels. Bathrooms include a separate bath and shower, bathrobes, slippers and complimentary toiletries.
Guests can surf the web using complimentary wireless Internet access. Business-friendly amenities include desks and telephones. Additionally, rooms include complimentary bottles of water and coffee/tea makers. A nightly turndown service is provided and housekeeping is offered on a daily basis.
Recreational amenities at the hotel include Golf course and a health club.
The recreational activities listed below are available either on-site or nearby; fees may apply.
住宿設施服務
Internet
Available in all rooms: Free WiFi

Available in some public areas: Free WiFi and wired Internet
Parking and public transport
Free self-parking on site
Food and drink
Buffet breakfast available for a fee daily 6:30 AM–9:30 AM: CNY 207 for adults and CNY 207 for children

2 restaurants and 1 coffee shop/cafe

1 beach bar and 1 bar

24-hour room service
Things to do
Golf course

Health club

Playground
Family friendly
Dry cleaning service

Playground
Conveniences
Ballroom

Banquet hall

Front-desk safe
Guest services
24-hour front desk

Concierge services

Daily housekeeping

Dry-cleaning service

Luggage storage

Multilingual staff

Tour/ticket assistance

Turndown service

Wedding services
Business services
1 meeting room

Business centre
客房設施服務
Bedroom
Climate control (air conditioning)

Blackout drapes/curtains
Bathroom
Bathrobes

Free toiletries

Hairdryer

Separate bathtub and shower
Food and drink
Coffee/tea maker

Electric kettle

Free bottled water

Minibar
More
Desk

Iron/ironing board

Phone

Safe

Separate sitting area

Slippers

Turndown service
You may also like
The average per-night price is based on the lowest price found within the past 24 hours for the next 30 nights. All prices include taxes and fees and are based on a 1-night stay for 2 adults. Prices and availability subject to change. Additional terms may apply.
Check-in from 3:00 PM - noon
Late check-in subject to availability
Express check-in
Minimum check-in age - 15
Front desk staff will greet guests on arrival
Children are welcome
Cots (infant beds) are not available
You'll be asked to pay the following charges at the property:
Deposit: CNY 1000.00 per stay
We have included all charges provided to us by the property. However, charges can vary, for example, based on length of stay or the room you book.
The following fees and deposits are charged by the property at the time of service, check-in or check-out.
Fee for buffet breakfast: CNY 207 for adults and CNY 207 for children (approximately)
The above list may not be comprehensive. Fees and deposits may not include tax and are subject to change.
Extra-person charges may apply and vary depending on property policy
Government-issued photo identification and a credit card, debit card or cash deposit may be required at check-in for incidental charges
Special requests are subject to availability upon check-in and may incur additional charges; special requests cannot be guaranteed
This property accepts credit cards
Only registered guests are allowed in the guestrooms
Wanda Vista Resort Sanya Hotel
Wanda Vista Resort Sanya Sanya
Wanda Vista Resort Sanya Hotel Sanya
常見問題
No, pets are not allowed at this property.
Self-parking is free at this property.
Check-in is from 3:00 PM - noon. Late check-in is available during limited hours.
Located in Haitang District, this luxury hotel is within a 5-minute walk of Haitang Bay and Wuzihzhou Island Beach. Yalong Bay and Yalong Bay Tropical Paradise Forest Park are also within 20 miles (32 km).
Rating 5 - Excellent. 0 out of 1 reviews
Rating 4 - Good. 1 out of 1 reviews
Rating 3 - Okay. 0 out of 1 reviews
Rating 2 - Poor. 0 out of 1 reviews
Rating 1 - Terrible. 0 out of 1 reviews
0.0/5
Property conditions & facilities
Stayed 1 night in Nov 2018
Stay in the know with the Expedia app
Get real-time notifications, view your trip details and access mobile-only deals.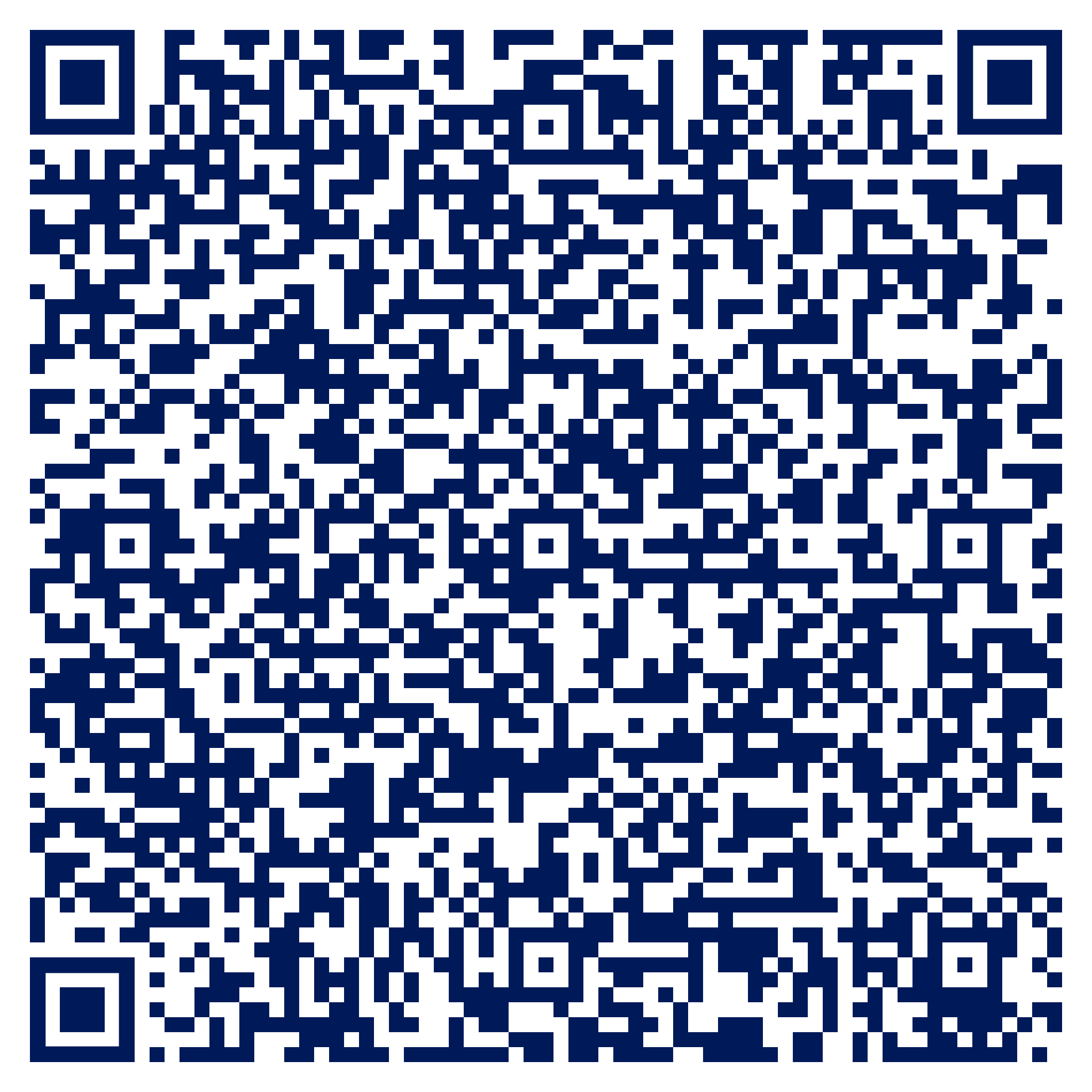 Scan the QR code