By Andy Wong, on 5 October, 2015
Bangkok Down in 3 Days 2 Nights
Bangkok Down in 3 Days 2 Nights
Diversity, tropics and exotic are what come to mind when I think of Thailand. As with all my travels, location trumps all for accommodation which is why I chose Novotel Bangkok on Siam Square. It was walking distance to the two main districts Siam and Chit Lom, and also convenient enough for me to drop off my goodies before hitting the next destination.
A Day Well Spent at Siam
Siam is a top tourist spot and central to all shopping malls, from wholesale to local vendors to big brand names. Above ground level at the BTS Skytrain stations Chit Lom, there is a long bridge which extends a good 5 blocks and connects to the three Siam and premium malls, and prestige hotels.
Right outside Central World sits the Erawan Shrine, which is a popular attraction and representation of the Hindu creation god Brahma.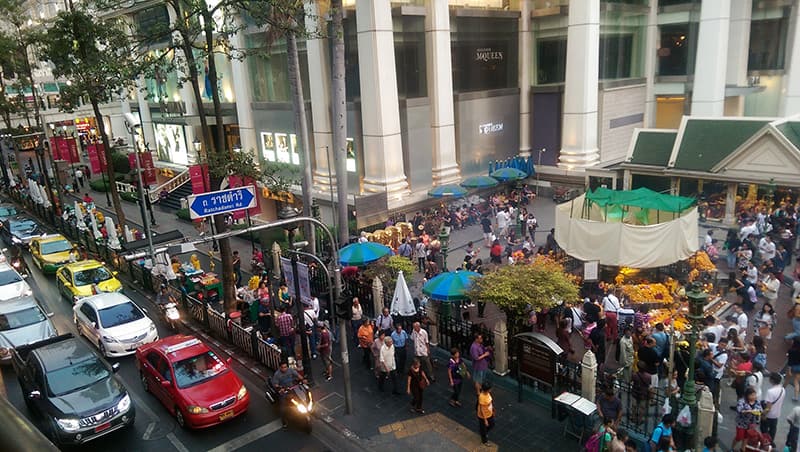 My first stop was Thann at Siam Paragon, a local brand best known for its authentic Thai style massage and fragrant rice bran oil-infused products. I splurged on a hot stone massage and what can I say – it was absolutely divine. Bangkok lives true to its name as a spa heaven and houses many other local aromatherapy brands but my verdict is you get what you pay for.
After the massage, I splurged on an afternoon tea set at the Erawan Tea Room at Grand Hyatt Erawan Bangkok. Unlike the British style most people generalize, the tea set offers local flavours in both savoury and sweet bites. I worked my way bottom up with the Hor Mok Pla, steamed curry soufflé to Thai spring rolls up to sweet sticky rice with Kanom Pheauk, one of the fragrant, coconuty goodies.
Touristy Moments
Touristy at its best, I booked a half-day tour through our Novotel Siam Square's concierge service cruising along the rivers and Dumneon Saduak Floating Market. Aside from the local handmade goodies, the most interesting of all was what looked like a beauty pageant competition turned out to be a competition for the best grapes in town.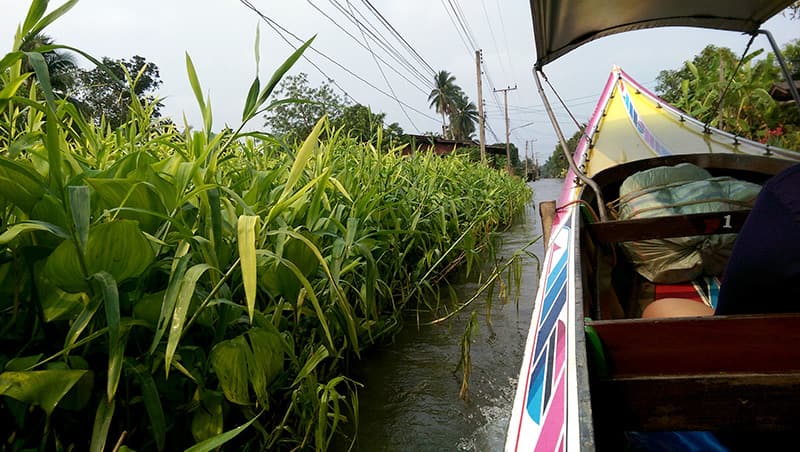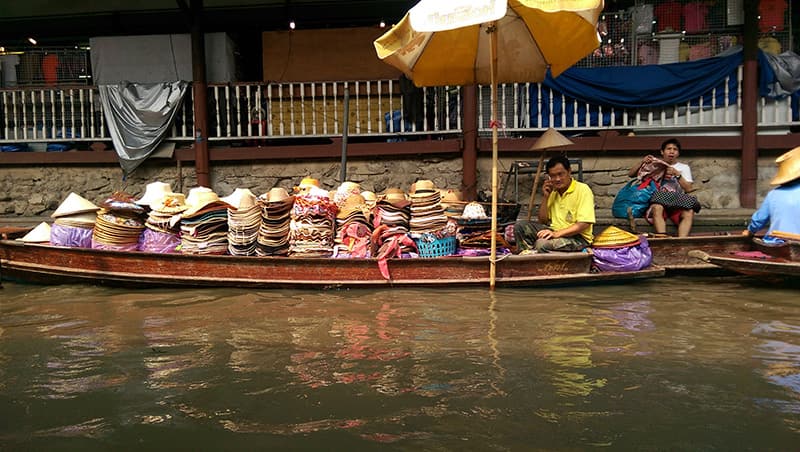 Soi Cowboy, Red Light District
Introducing the infamous Red Light District from The Hangover II and of course, the Internet had the Hangover scenes mapped out, one of which was shot at the Tilac bar at Soi Cowboy (Soi for street in Thai). Sure enough, this street was mainly populated with the expected target market or "buyers" and then there were curious tourists like me. It was an interesting dynamic and rather commercialized. As for the rest… well it's for you to decide.
Local Finds
An all-time favourite, shopping at local markets get more interesting and cheaper than the mainstream shopping areas. The Chatchum market offers all sorts of goodies at bargain prices. The best part is that there are plenty of street snacks to keep your spirits up in case you got tired and dehydrated.
As my final stop before leaving, I scouted all my last minute souvenirs here and realized I underestimated the suitcase size needed. I will be back for more, Bangkok!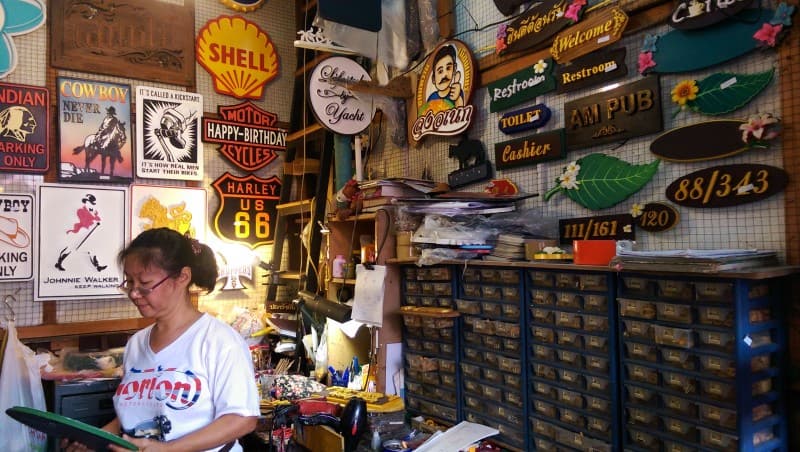 ***Special Thanks to Jessica Pang from the Hong Kong Expedia™ Lodging Partners Service Group for providing this blog post.***
Bangkok Flight Deals for Bangkok
Bangkok Cheap Hotels *Get the guaranteed best price available*
+Discount Bangkok Travel Packages
---