Hotel Prince Seoul簡介
Choose dates to view prices
豪華雙床房, 轉角

4.4/5 guest room rating

Room amenities

33 平方米

山景

最多可入住 3 人 (包括小童在內)

1 張標準雙人床及 1 張單人床

More details

Room information

Bed details

Sleeps

Max people: 3Max adults: 3Max children: 1

Room details

1 張標準雙人床及 1 張單人床

客房面積 355 平方呎 (33 平方米 平方米),可欣賞山景

上網 - 免費 Wi-Fi 和有線上網

娛樂 - LCD 電視連有線頻道

飲食 - 雪櫃及免費樽裝水

舒適睡眠 - Select Comfort 睡床、羽絨被、遮光布/窗簾和開床服務

浴室 - 私人浴室、浸浴缸

設施 - 保險箱、書桌和電話,可要求提供摺床/加床和嬰兒床

舒適設施服務 - 恆溫空調和每日提供客房清潔服務

無障礙設施 - 可供輪椅出入和達輪椅寬度的門口

非吸煙客房

可要求相連/互通的客房,但需視乎供應情況而定

標準客房 (Twin Room C)

4.7/5 guest room rating

Room amenities

21 平方米

城市景

最多可入住 2 人 (包括小童在內)

2 張單人床

More details

Room information

Bed details

Sleeps

Max people: 2Max adults: 2Max children: 1

Room details

2 張單人床

客房面積 226 平方呎 (21 平方米 平方米),可欣賞城市景

上網 - 免費 Wi-Fi 和有線上網

娛樂 - LCD 電視連有線頻道

飲食 - 雪櫃及免費樽裝水

舒適睡眠 - Select Comfort 睡床、羽絨被、遮光布/窗簾和開床服務

浴室 - 私人浴室、浸浴缸

設施 - 保險箱、書桌和電話,可要求提供摺床/加床和嬰兒床

舒適設施服務 - 恆溫空調和每日提供客房清潔服務

非吸煙客房

可要求相連/互通的客房,但需視乎供應情況而定

雙人房, 轉角 (Myeong dong View)

雙人房, 轉角 (Myeong dong View)的相片

Room amenities

20 平方米

城市景

最多可入住 2 人 (包括小童在內)

1 張標準雙人床

More details

Room information

Bed details

Sleeps

Max people: 2Max adults: 2Max children: 1

Room details

1 張標準雙人床

客房面積 215 平方呎 (20 平方米 平方米),可欣賞城市景

上網 - 免費 Wi-Fi 和有線上網

娛樂 - LCD 電視連有線頻道

飲食 - 雪櫃及免費樽裝水

舒適睡眠 - Select Comfort 睡床、羽絨被、遮光布/窗簾和開床服務

浴室 - 私人浴室、淋浴、拖鞋及免費洗護用品

設施 - 保險箱、書桌和電話

舒適設施服務 - 恆溫空調和每日提供客房清潔服務

溫馨提示 - 不提供嬰兒床或摺床/加床

非吸煙客房

可要求相連/互通的客房,但需視乎供應情況而定

豪華雙人房, 2 張單人床

4.8/5 guest room rating

Room amenities

28 平方米

城市景

最多可入住 4 人 (包括小童在內)

1 張標準雙人床及 1 張單人床

More details

Room information

Bed details

Sleeps

Max people: 4Max adults: 4Max children: 1

Room details

1 張標準雙人床及 1 張單人床

客房面積 301 平方呎 (28 平方米 平方米),可欣賞城市景

上網 - 免費 Wi-Fi 和有線上網

娛樂 - LCD 電視連有線頻道

飲食 - 雪櫃及免費樽裝水

舒適睡眠 - Select Comfort 睡床、羽絨被、遮光布/窗簾和開床服務

浴室 - 私人浴室、浸浴缸

設施 - 保險箱、書桌和電話,可要求提供摺床/加床和嬰兒床

舒適設施服務 - 恆溫空調和每日提供客房清潔服務

非吸煙客房

可要求相連/互通的客房,但需視乎供應情況而定

商務雙人房

4.3/5 guest room rating

Room amenities

14 平方米

城市景

最多可入住 2 人 (包括小童在內)

1 張標準雙人床

More details

Room information

Bed details

Sleeps

Max people: 2Max adults: 2Max children: 1

Room details

1 張標準雙人床

客房面積 151 平方呎 (14 平方米 平方米),可欣賞城市景

上網 - 免費 Wi-Fi 和有線上網

娛樂 - LCD 電視連有線頻道

飲食 - 雪櫃及免費樽裝水

舒適睡眠 - Select Comfort 睡床、羽絨被、遮光布/窗簾和開床服務

浴室 - 私人浴室、浸浴缸

設施 - 保險箱、書桌和電話,可要求提供摺床/加床和嬰兒床

舒適設施服務 - 恆溫空調和每日提供客房清潔服務

非吸煙客房

可要求相連/互通的客房,但需視乎供應情況而定

雙床房, 轉角

5/5 guest room rating

Room amenities

23 平方米

城市景

最多可入住 3 人 (包括小童在內)

2 張單人床

More details

Room information

Bed details

Sleeps

Max people: 3Max adults: 3Max children: 1

Room details

2 張單人床

客房面積 248 平方呎 (23 平方米 平方米),可欣賞城市景

上網 - 免費 Wi-Fi 和有線上網

娛樂 - LCD 電視連有線頻道

飲食 - 雪櫃及免費樽裝水

舒適睡眠 - Select Comfort 睡床、羽絨被、遮光布/窗簾和開床服務

浴室 - 私人浴室、浸浴缸

設施 - 保險箱、書桌和電話,可要求提供摺床/加床和嬰兒床

舒適設施服務 - 恆溫空調和每日提供客房清潔服務

非吸煙客房

可要求相連/互通的客房,但需視乎供應情況而定

標準客房 (Twin Room B)

4.7/5 guest room rating

Room amenities

20 平方米

最多可入住 2 人 (包括小童在內)

2 張單人床

More details

Room information

Bed details

Sleeps

Max people: 2Max adults: 2Max children: 1

Room details

2 張單人床

客房面積 215 平方呎

上網 - 免費 Wi-Fi 和有線上網

娛樂 - LCD 電視連有線頻道

飲食 - 雪櫃及免費樽裝水

舒適睡眠 - Select Comfort 睡床、羽絨被、遮光布/窗簾和開床服務

浴室 - 私人浴室、浸浴缸

設施 - 保險箱、書桌和電話,可要求提供摺床/加床和嬰兒床

舒適設施服務 - 恆溫空調和每日提供客房清潔服務

非吸煙客房

可要求相連/互通的客房,但需視乎供應情況而定

標準客房 (Double Room A)

4.5/5 guest room rating

Room amenities

15 平方米

最多可入住 2 人 (包括小童在內)

1 張標準雙人床

More details

Room information

Bed details

Sleeps

Max people: 2Max adults: 2Max children: 1

Room details

1 張標準雙人床

客房面積 161 平方呎

上網 - 免費 Wi-Fi 和有線上網

娛樂 - LCD 電視連有線頻道

飲食 - 雪櫃及免費樽裝水

舒適睡眠 - Select Comfort 睡床、羽絨被、遮光布/窗簾和開床服務

浴室 - 私人浴室、淋浴、拖鞋及免費洗護用品

設施 - 保險箱、書桌和電話,可要求提供摺床/加床和嬰兒床

舒適設施服務 - 恆溫空調和每日提供客房清潔服務

非吸煙客房

可要求相連/互通的客房,但需視乎供應情況而定

1 Deluxe Twin Room with Extra bed and 1 Twin Room (Same Floor, Separated)

1 Deluxe Twin Room with Extra bed and 1 Twin Room (Same Floor, Separated)的相片

Room amenities

54 平方米

最多可入住 6 人 (包括小童在內)

1 張標準雙人床, 3 張單人床及 1 張單人子母床

More details

Room information

Bed details

Sleeps

Max people: 6Max adults: 6Max children: 3

Room details

1 張標準雙人床, 3 張單人床及 1 張單人子母床

客房面積 581 平方呎

上網 - 免費 Wi-Fi 和有線上網

娛樂 - LCD 電視連有線頻道

飲食 - 雪櫃及免費樽裝水

舒適睡眠 - Select Comfort 睡床、羽絨被、遮光布/窗簾和開床服務

浴室 - 私人浴室、浸浴缸

設施 - 保險箱、書桌和電話,可要求提供摺床/加床和嬰兒床

舒適設施服務 - 恆溫空調和每日提供客房清潔服務

非吸煙客房

可要求相連/互通的客房,但需視乎供應情況而定

客房 (Ondol)

4/5 guest room rating

Room amenities

28 平方米

最多可入住 4 人 (包括小童在內)

4 張單人日式床墊

More details

Room information

Bed details

Sleeps

Max people: 4Max adults: 4Max children: 1

Room details

4 張單人日式床墊

客房面積 301 平方呎

上網 - 免費 Wi-Fi 和有線上網

娛樂 - LCD 電視連有線頻道

飲食 - 雪櫃及免費樽裝水

舒適睡眠 - Select Comfort 睡床、羽絨被、遮光布/窗簾和開床服務

浴室 - 私人浴室、浸浴缸

設施 - 保險箱、書桌和電話,可要求提供摺床/加床和嬰兒床

舒適設施服務 - 恆溫空調和每日提供客房清潔服務

非吸煙客房

可要求相連/互通的客房,但需視乎供應情況而定

標準客房 (Twin Room A)

4.5/5 guest room rating

Room amenities

18 平方米

最多可入住 2 人 (包括小童在內)

2 張單人床

More details

Room information

Bed details

Sleeps

Max people: 2Max adults: 2Max children: 1

Room details

2 張單人床

客房面積 194 平方呎

上網 - 免費 Wi-Fi 和有線上網

娛樂 - LCD 電視連有線頻道

飲食 - 雪櫃及免費樽裝水

舒適睡眠 - Select Comfort 睡床、羽絨被、遮光布/窗簾和開床服務

浴室 - 私人浴室、淋浴、拖鞋及免費洗護用品

設施 - 保險箱、書桌和電話,可要求提供摺床/加床和嬰兒床

舒適設施服務 - 恆溫空調和每日提供客房清潔服務

非吸煙客房

可要求相連/互通的客房,但需視乎供應情況而定

套房 (Namsan tower view)

套房 (Namsan tower view)的相片

5/5 guest room rating

Room amenities

59 平方米

山景

最多可入住 3 人 (包括小童在內)

1 張標準雙人床及 1 張單人床

More details

Room information

Bed details

Sleeps

Max people: 3Max adults: 3Max children: 1

Room details

1 張標準雙人床及 1 張單人床

客房面積 635 平方呎 (59 平方米 平方米),可欣賞山景

上網 - 免費 Wi-Fi 和有線上網

娛樂 - LCD 電視連有線頻道

飲食 - 雪櫃及免費樽裝水

舒適睡眠 - Select Comfort 睡床、羽絨被、遮光布/窗簾和開床服務

浴室 - 私人浴室、浸浴缸

設施 - 保險箱、書桌和電話,可要求提供摺床/加床和嬰兒床

舒適設施服務 - 恆溫空調和每日提供客房清潔服務

非吸煙客房

可要求相連/互通的客房,但需視乎供應情況而定

1 Deluxe Twin Room and 1 Twin Room (Same Floor, Separated)

1 Deluxe Twin Room and 1 Twin Room (Same Floor, Separated)的相片

Room amenities

54 平方米

最多可入住 5 人 (包括小童在內)

1 張標準雙人床及 3 張單人床

More details

Room information

Bed details

Sleeps

Max people: 5Max adults: 5Max children: 3

Room details

1 張標準雙人床及 3 張單人床

客房面積 581 平方呎

上網 - 免費 Wi-Fi 和有線上網

娛樂 - LCD 電視連有線頻道

飲食 - 雪櫃及免費樽裝水

舒適睡眠 - Select Comfort 睡床、羽絨被、遮光布/窗簾和開床服務

浴室 - 私人浴室、浸浴缸

設施 - 保險箱、書桌和電話,可要求提供摺床/加床和嬰兒床

舒適設施服務 - 恆溫空調和每日提供客房清潔服務

非吸煙客房

可要求相連/互通的客房,但需視乎供應情況而定
Rating 5 - Excellent. 454 out of 1000 reviews
Rating 4 - Good. 439 out of 1000 reviews
Rating 3 - Okay. 81 out of 1000 reviews
Rating 2 - Poor. 12 out of 1000 reviews
Rating 1 - Terrible. 14 out of 1000 reviews
4.1/5
Property conditions & facilities
Liked: Cleanliness, staff & service, amenities
Stayed 3 nights in Feb 2020
Liked: Cleanliness, staff & service, property conditions & facilities, room comfort
Stayed 1 night in Feb 2020
Liked: Cleanliness, staff & service, property conditions & facilities, room comfort
Great hotel, great location Great service, spoke english, easy check in! Will definately stay again when in seoul👍
Stayed 1 night in Feb 2020
Disliked: Staff & service
Front desk people were not polite nor hospitale
Stayed 3 nights in Jan 2020
Liked: Cleanliness, staff & service, property conditions & facilities, room comfort
Best Location
Perfect location in Seoul! Right next to train station, bus and taxi. Right across night market, walking distance to Shinsegae, N Tower, Cheonggye Stream, etc. Hotel was clean and smelled nice. Bathroom amenities were great and bed was comfy. Breakfast included was just right. We love the porridge!
Stayed 4 nights in Jan 2020
Stay in the know with the Expedia app
Get real-time notifications, view your trip details and access mobile-only deals.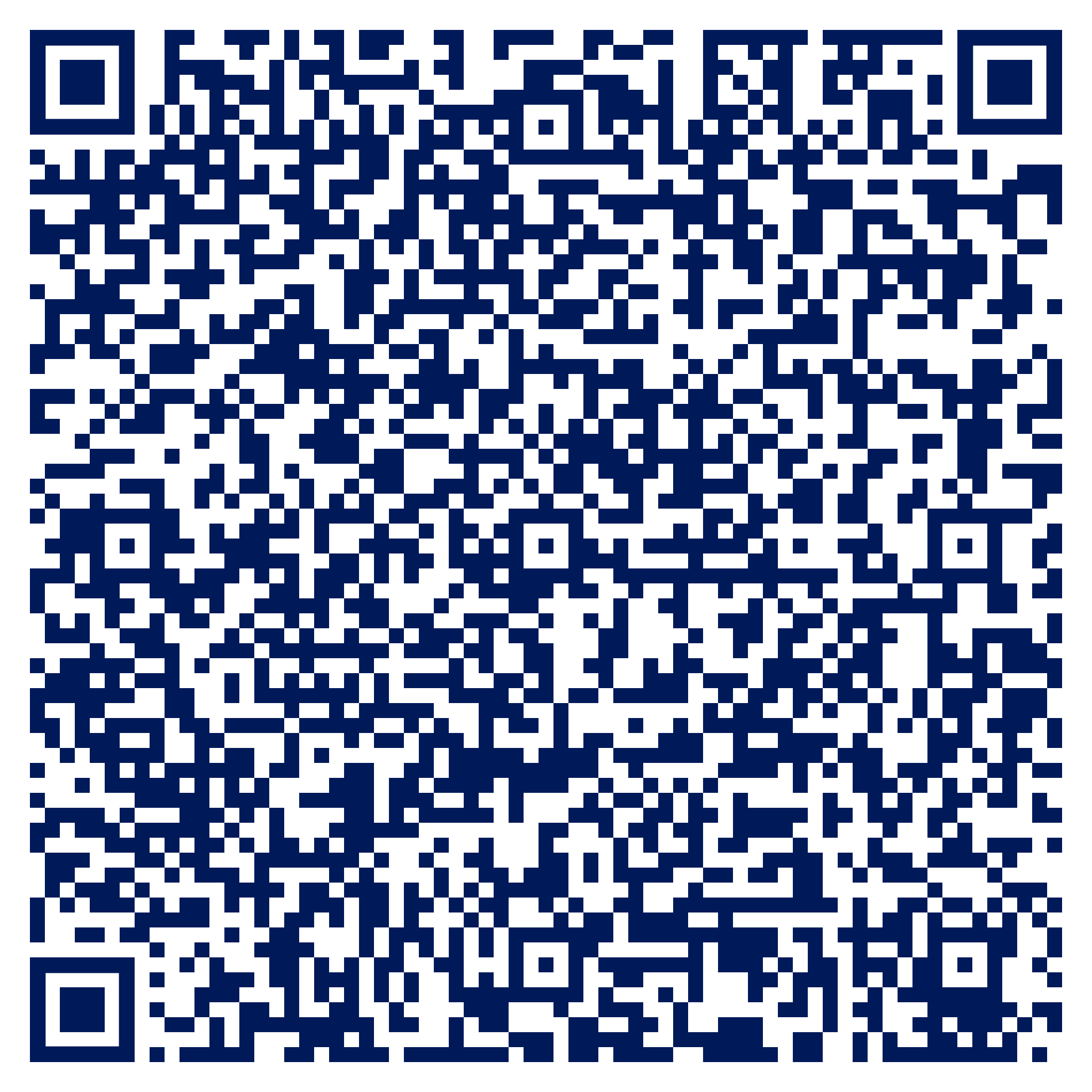 Scan the QR code