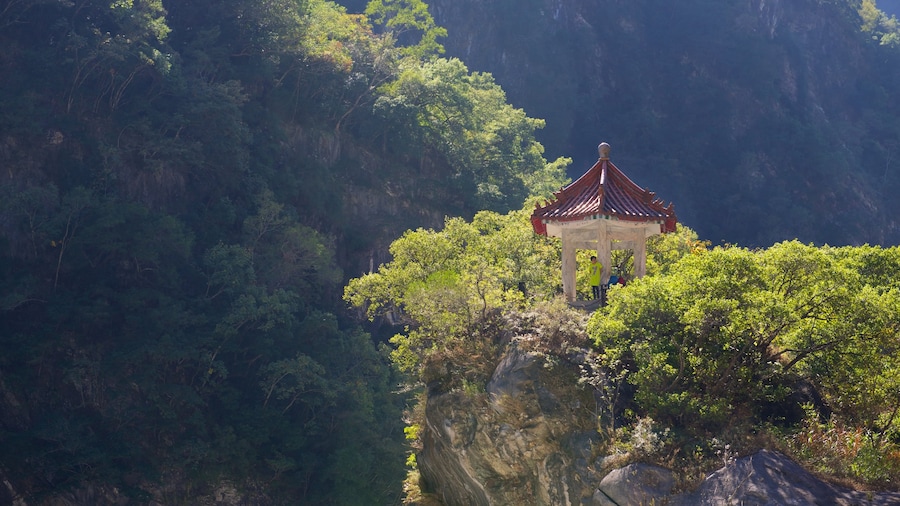 Search over 1 million properties and 550 airlines worldwide
Free cancellation on most hotels. Because flexibility matters.
Lowest nightly price found within the past 24 hours based on a 1 night stay for 2 adults. Prices and availability subject to change. Additional terms may apply.
Frequently asked questions
What's the best place to stay in Xiulin?
If I need to cancel my hotel reservation in Xiulin, will I receive a refund?

Yes! Most hotel reservations are fully refundable if you cancel before the hotel's cancellation deadline, which in most cases is within 24 or 48 hours of your scheduled arrival. If you booked a non-refundable reservation, you may still be able to cancel and receive a refund within a 24-hour period of booking. Add dates, click "Search", then you can use the "free cancellation" filter to get the best deals in Xiulin.
What's the best accommodation for a budget-friendly stay in Xiulin?
What's the best hotel for families in Xiulin?

Taroko Village Hotel

is a top 3.5-star resort on Expedia for families, and features a restaurant and free parking. Other good choices for your child-friendly holiday include

Silks Place Taroko

and

Li Wu Zuo Can B&B

. Also, attractions in the area such as Farglory Ocean Park and Zhikaxuan Forest Park are fun for children of all ages.
What's the best place to stay for a romantic getaway to Xiulin?

Silks Place Taroko

is a favourite 4.5-star hotel for couples, and features a full-service spa and 2 restaurants.
What's the best pet-friendly hotel in Xiulin?

Liwu Hotel Taroko

is a top hotel for people travelling with their pets, and offers a restaurant and a coffee shop/café for its human guests.

Wuju Wusu B&B

is another good choice for you and your pet.
What are some hotels with pools in Xiulin?

MGMG B&B

is a popular 3-star guest house featuring an outdoor pool, a lazy river and 2 restaurants.

Silks Place Taroko

is one more option that offers an on-site pool.
What is the best spa hotel in Xiulin?

Silks Place Taroko

is a top luxury spa hotel featuring an outdoor pool, a fitness centre, an outdoor tennis court and a bar. Spend an afternoon at Wellspring Spa where you'll find facials, body scrubs, and deep-tissue massages and more.
What is staying in Xiulin like?

Luxury-minded travellers will find upscale places to stay in Xiulin, and many visitors will definitely appreciate the parks. Tourists can also enjoy so much more including its temples. Top sights in the city include Taroko Gorge and Taroko National Park. In Xiulin, there are 21 hotels and other accommodation options to choose from.
What should I see while I'm in Xiulin?

Landmarks like Cimu Bridge and Gate of Taroko might be worth a visit. The parks and mountain views highlight the natural beauty with places to discover including Taroko Gorge, Taroko National Park and Tianxiang Scenic Area. Additionally, you'll find Hehuan Mountain and Hualien Dongdamen Night Market in the area.
How can I get around Xiulin?

To see more of the larger area, hop aboard a train at Xiulin Jingmei Station. Xiulin might not have very many public transport options, so consider a car rental to maximise your time.
What's the weather like in Xiulin?

The hottest months are usually July and August, with an average temperature of 27°C, while the coldest months are January and February, with an average of 17°C. Average annual precipitation for Xiulin is 1336 inches.