La Perle International Hotel簡介
Choose dates to view prices
温馨房大床房

5/5 guest room rating

Room amenities

城市景

最多可入住 2 人 (包括小童在內)

1 張標準雙人床

More details

Room information

Bed details

Sleeps

Max people: 2Max adults: 2Max children: 1

Room details

1 張標準雙人床

可欣賞城市景

上網 - 免費 Wi-Fi 和有線上網

娛樂 - 43 吋平面電視

飲食 - 客房送餐服務 (有限度)、迷你吧和免費樽裝水

舒適睡眠 - 記憶棉睡床、高級寢具和遮光布/窗簾

浴室 - 私人浴室、浴袍及淋浴連雨淋式花灑

設施 - 保險箱、免費報紙和熨斗及熨衫板

舒適設施服務 - 空調和每日提供客房清潔服務

溫馨提示 - 不提供摺床/加床、無提供床單

吸煙和非吸煙客房

行政客房, 1 張特大雙人床

5/5 guest room rating

Room amenities

32 平方米

城市景

最多可入住 2 人 (包括小童在內)

1 張特大雙人床

More details

Room information

Bed details

Sleeps

Max people: 2Max adults: 2Max children: 1

Room details

1 張特大雙人床

客房面積 344 平方呎 (32 平方米 平方米),可欣賞城市景

上網 - 免費 Wi-Fi 和有線上網

娛樂 - 43 吋平面電視

飲食 - 客房送餐服務 (有限度)、迷你吧和免費樽裝水

舒適睡眠 - 記憶棉睡床、高級寢具和遮光布/窗簾

浴室 - 私人浴室、浴袍及淋浴連雨淋式花灑

設施 - 保險箱、免費報紙和熨斗及熨衫板

舒適設施服務 - 空調和每日提供客房清潔服務

溫馨提示 - 不提供摺床/加床、無提供床單

吸煙和非吸煙客房

行政客房, 2 張單人床

4.2/5 guest room rating

Room amenities

32 平方米

城市景

最多可入住 2 人 (包括小童在內)

2 張單人床

More details

Room information

Bed details

Sleeps

Max people: 2Max adults: 2Max children: 1

Room details

2 張單人床

客房面積 344 平方呎 (32 平方米 平方米),可欣賞城市景

上網 - 免費 Wi-Fi 和有線上網

娛樂 - 43 吋平面電視

飲食 - 客房送餐服務 (有限度)、迷你吧和免費樽裝水

舒適睡眠 - 記憶棉睡床、高級寢具和遮光布/窗簾

浴室 - 私人浴室、浴袍及淋浴連雨淋式花灑

設施 - 保險箱、免費報紙和熨斗及熨衫板

舒適設施服務 - 空調和每日提供客房清潔服務

溫馨提示 - 不提供摺床/加床、無提供床單

吸煙和非吸煙客房

零壓高級大床房

Room amenities

24 平方米

城市景

最多可入住 2 人 (包括小童在內)

1 張加大雙人床

More details

Room information

Bed details

Sleeps

Max people: 2Max adults: 2Max children: 1

Room details

1 張加大雙人床

客房面積 258 平方呎 (24 平方米 平方米),可欣賞城市景

上網 - 免費 Wi-Fi 和有線上網

娛樂 - 43 吋平面電視

飲食 - 客房送餐服務 (有限度)、迷你吧和免費樽裝水

舒適睡眠 - 記憶棉睡床、高級寢具和遮光布/窗簾

浴室 - 私人浴室、浴袍及淋浴連雨淋式花灑

設施 - 保險箱、免費報紙和熨斗及熨衫板

舒適設施服務 - 空調和每日提供客房清潔服務

溫馨提示 - 不提供摺床/加床、無提供床單

非吸煙客房

豪華家庭套房

5/5 guest room rating

Room amenities

82 平方米

城市景

最多可入住 4 人 (包括小童在內)

1 張加大雙人床及 2 張單人床

More details

Room information

Bed details

Sleeps

Max people: 4Max adults: 2Max children: 2

Room details

1 張加大雙人床及 2 張單人床

客房面積 883 平方呎 (82 平方米 平方米),可欣賞城市景

客房格局 - 2 間臥室和起居室

上網 - 免費 Wi-Fi 和有線上網

娛樂 - 43 吋平面電視

飲食 - 客房送餐服務 (有限度)、迷你吧和免費樽裝水

舒適睡眠 - 記憶棉睡床、高級寢具和遮光布/窗簾

浴室 - 2 間浴室、浴袍及浴缸連淋浴設備連雨淋式花灑

設施 - 保險箱、免費報紙和熨斗及熨衫板,可要求提供 摺床/加床

舒適設施服務 - 空調和每日提供客房清潔服務

溫馨提示 - 無提供床單

吸煙和非吸煙客房

溫馨雙床房

4.4/5 guest room rating

Room amenities

城市景

最多可入住 2 人 (包括小童在內)

2 張單人床

More details

Room information

Bed details

Sleeps

Max people: 2Max adults: 2Max children: 1

Room details

2 張單人床

可欣賞城市景

上網 - 免費 Wi-Fi 和有線上網

娛樂 - 43 吋平面電視

飲食 - 客房送餐服務 (有限度)、迷你吧和免費樽裝水

舒適睡眠 - 記憶棉睡床、高級寢具和遮光布/窗簾

浴室 - 私人浴室、浴袍及淋浴連雨淋式花灑

設施 - 保險箱、免費報紙和熨斗及熨衫板

舒適設施服務 - 空調和每日提供客房清潔服務

溫馨提示 - 不提供摺床/加床、無提供床單

吸煙和非吸煙客房

行政客房

5/5 guest room rating

Room amenities

48 平方米

城市景

最多可入住 2 人 (包括小童在內)

1 張加大雙人床

More details

Room information

Bed details

Sleeps

Max people: 2Max adults: 2Max children: 1

Room details

1 張加大雙人床

客房面積 517 平方呎,附設隔音設備,露台可欣賞城市景

客房格局 - 卧室和起居室

上網 - 免費 Wi-Fi 和有線上網

娛樂 - 43 吋平面電視

飲食 - 雪櫃、迷你吧、客房送餐服務 (有限時段)及免費樽裝水

舒適睡眠 - 記憶棉睡床、高級寢具和遮光布/窗簾

浴室 - 私人浴室、浴袍及浴缸連淋浴設備連雨淋式花灑

設施 - 保險箱、免費報紙和熨斗及熨衫板

舒適設施服務 - 空調和每日提供客房清潔服務

溫馨提示 - 不提供摺床/加床、無提供床單

吸煙和非吸煙客房

家庭套房(晶品套房)(含3份早餐)

5/5 guest room rating

Room amenities

55 平方米

城市景

最多可入住 3 人 (包括小童在內)

1 張特大雙人床及 1 張單人床

More details

Room information

Bed details

Sleeps

Max people: 3Max adults: 3Max children: 2

Room details

1 張特大雙人床及 1 張單人床

客房面積 592 平方呎 (55 平方米 平方米),可欣賞城市景

客房格局 - 2 間臥室和起居室

上網 - 免費 Wi-Fi 和有線上網

娛樂 - 43 吋平面電視

飲食 - 雪櫃、迷你吧、客房送餐服務 (有限時段)及免費樽裝水

舒適睡眠 - 記憶棉睡床、高級寢具和遮光布/窗簾

浴室 - 私人浴室、浴袍及淋浴連雨淋式花灑

設施 - 保險箱、免費報紙和熨斗及熨衫板

舒適設施服務 - 空調和每日提供客房清潔服務

溫馨提示 - 不提供摺床/加床、無提供床單

吸煙和非吸煙客房

高級客房, 2 張單人床

4.2/5 guest room rating

Room amenities

28 平方米

城市景

最多可入住 2 人 (包括小童在內)

2 張單人床

More details

Room information

Bed details

Sleeps

Max people: 2Max adults: 2Max children: 1

Room details

2 張單人床

客房面積 301 平方呎 (28 平方米 平方米),可欣賞城市景

上網 - 免費 Wi-Fi 和有線上網

娛樂 - 43 吋平面電視

飲食 - 客房送餐服務 (有限度)、迷你吧和免費樽裝水

舒適睡眠 - 記憶棉睡床、高級寢具和遮光布/窗簾

浴室 - 私人浴室、浴袍及淋浴連雨淋式花灑

設施 - 保險箱、免費報紙和熨斗及熨衫板

舒適設施服務 - 空調和每日提供客房清潔服務

溫馨提示 - 不提供摺床/加床、無提供床單

吸煙和非吸煙客房

高級客房, 1 張特大雙人床

Room amenities

28 平方米

城市景

最多可入住 2 人 (包括小童在內)

1 張特大雙人床

More details

Room information

Bed details

Sleeps

Max people: 2Max adults: 2Max children: 1

Room details

1 張特大雙人床

客房面積 301 平方呎 (28 平方米 平方米),可欣賞城市景

上網 - 免費 Wi-Fi 和有線上網

娛樂 - 43 吋平面電視

飲食 - 客房送餐服務 (有限度)、迷你吧和免費樽裝水

舒適睡眠 - 記憶棉睡床、高級寢具和遮光布/窗簾

浴室 - 私人浴室、浴袍及淋浴連雨淋式花灑

設施 - 保險箱、免費報紙和熨斗及熨衫板

舒適設施服務 - 空調和每日提供客房清潔服務

溫馨提示 - 不提供摺床/加床、無提供床單

吸煙和非吸煙客房

商務套房

5/5 guest room rating

Room amenities

46 平方米

城市景

最多可入住 3 人 (包括小童在內)

1 張特大雙人床

More details

Room information

Bed details

Sleeps

Max people: 3Max adults: 30

Room details

1 張特大雙人床

客房面積 495 平方呎 (46 平方米 平方米),可欣賞城市景

客房格局 - 卧室和起居室

上網 - 免費 Wi-Fi 和有線上網

娛樂 - 43 吋平面電視

飲食 - 雪櫃、迷你吧、客房送餐服務 (有限時段)及免費樽裝水

舒適睡眠 - 記憶棉睡床、高級寢具和遮光布/窗簾

浴室 - 私人浴室、浴袍及浴缸連淋浴設備連雨淋式花灑

設施 - 保險箱、免費報紙和熨斗及熨衫板

舒適設施服務 - 空調和每日提供客房清潔服務

溫馨提示 - 不提供摺床/加床、無提供床單

吸煙和非吸煙客房
Rating 5 - Excellent. 126 out of 536 reviews
Rating 4 - Good. 284 out of 536 reviews
Rating 3 - Okay. 91 out of 536 reviews
Rating 2 - Poor. 26 out of 536 reviews
Rating 1 - Terrible. 9 out of 536 reviews
3.9/5
Property conditions & facilities
Liked: Cleanliness, staff & service, room comfort
Stayed 2 nights in Jan 2020
Liked: Cleanliness, staff & service, amenities, property conditions & facilities
Very near to Gangding subway station. Convenient stalls and restaurants around the hotels. Room is clean and comfortable. Only disadvantages is the elevator is slow due to many people, must wait for few round only can able to reach the deatinated floor.
Stayed 4 nights in Dec 2019
Stayed 19 nights in Nov 2019
Liked: Cleanliness, staff & service, amenities, property conditions & facilities
Love this hotel. Good location and near to the subway. Hotel staffs are friendly and helpful. Although not many could speak good English, they tried to explain and give good direction. Another plus point, no deposit requires upon check in. Will book again for next trip to GZ.
Stayed 5 nights in Nov 2019
Stayed 5 nights in Nov 2019
Stay in the know with the Expedia app
Get real-time notifications, view your trip details and access mobile-only deals.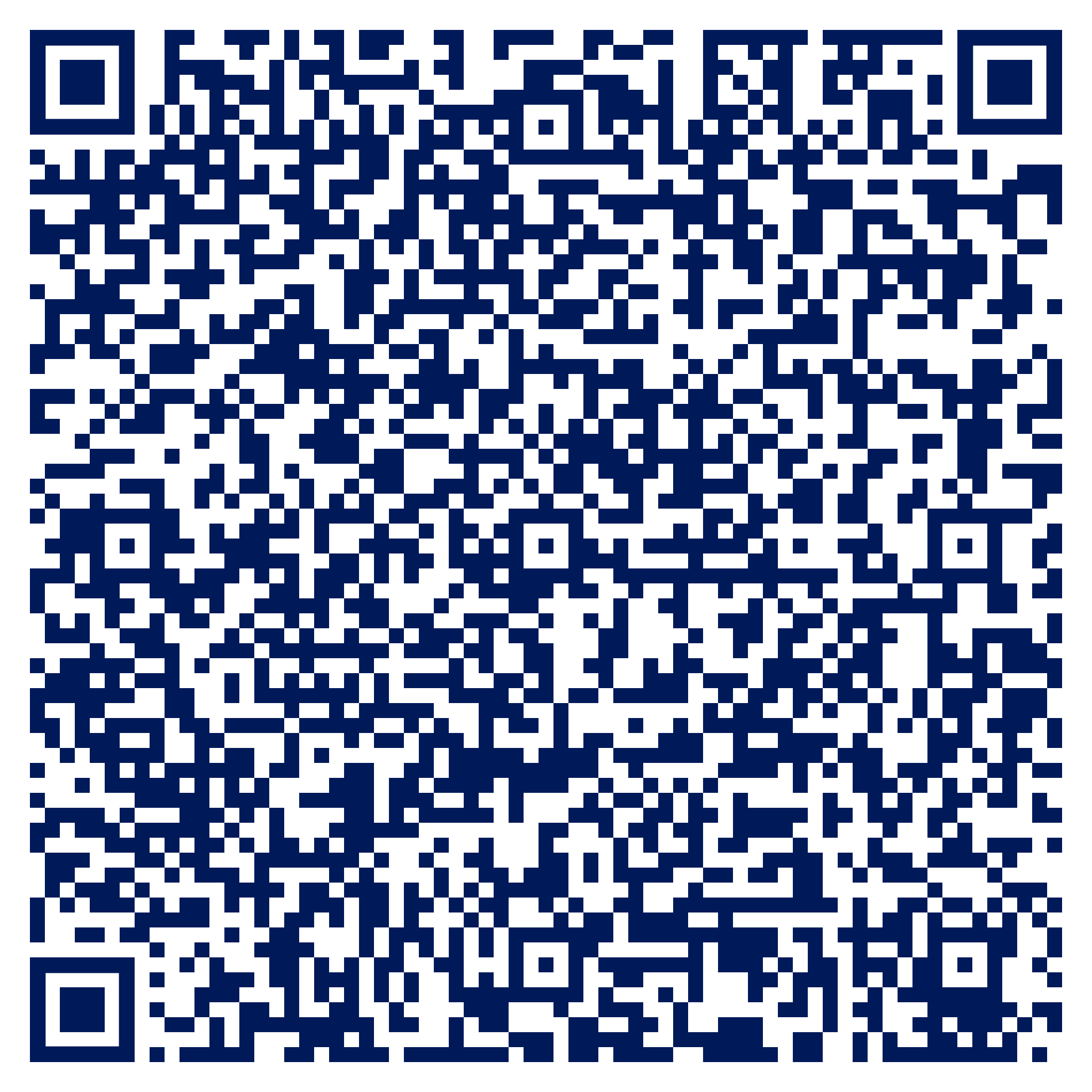 Scan the QR code