Crowne Plaza Foshan Nanhai簡介
Photo gallery
Crowne Plaza Foshan Nanhai
Cleaning and safety practices
鄰近熱點
Guangzhou Crocodile Park

17 分鐘車程

Xiangjiang Safari Park

19 分鐘車程

Chimelong Water Park

30 分鐘車程

Guangzhou (CAN-Baiyun Intl.)

75 分鐘車程
Choose dates to view prices
客房, 1 張特大雙人床, 非吸煙房

Room amenities

40 平方米

城市景

最多可入住 3 人 (包括小童在內)

1 張特大雙人床

More details

Room information

Bed details

Sleeps

Max people: 3Max adults: 3Max children: 2

Room details

1 張特大雙人床

客房面積 431 平方呎 (40 平方米 平方米),可欣賞城市景

客房格局 - 獨立起居區

上網 - 免費 Wi-Fi 和有線上網

娛樂 - iPod 插座

飲食 - 迷你吧

舒適睡眠 - 羽絨被、遮光布/窗簾和床單

浴室 - 私人浴室、浴袍及浴缸或淋浴連雨淋式花灑

設施 - 保險箱、熨斗及熨衫板和手提電腦工作空間

舒適設施服務 - 按要求更換毛巾、空調和每日提供客房清潔服務

無障礙設施 - 方便輪椅進出的浴室、淋浴轉位椅和淋浴間扶手

非吸煙客房

住客需使用外部走廊進入客房

可要求相連/互通的客房,但需視乎供應情況而定

客房, 1 間臥室, 非吸煙房

Room amenities

80 平方米

湖景

最多可入住 3 人 (包括小童在內)

1 張特大雙人床

More details

Room information

Bed details

Sleeps

Max people: 3Max adults: 3Max children: 2

Room details

1 張特大雙人床

客房面積 861 平方呎 (80 平方米 平方米),可欣賞湖景

客房格局 - 獨立起居區

上網 - 免費 Wi-Fi 和有線上網

娛樂 - iPod 插座

飲食 - 迷你吧

舒適睡眠 - 羽絨被、遮光布/窗簾和床單

浴室 - 私人浴室、浴袍及浴缸或淋浴連雨淋式花灑

設施 - 幼兒護欄、保險箱和熨斗及熨衫板

舒適設施服務 - 按要求更換毛巾、空調和每日提供客房清潔服務

無障礙設施 - 方便輪椅進出的浴室、淋浴轉位椅和淋浴間扶手

非吸煙客房

住客需使用外部走廊進入客房

可要求相連/互通的客房,但需視乎供應情況而定

客房, 1 間臥室, 湖景

Room amenities

80 平方米

湖景

最多可入住 3 人 (包括小童在內)

1 張特大雙人床

More details

Room information

Bed details

Sleeps

Max people: 3Max adults: 3Max children: 2

Room details

1 張特大雙人床

客房面積 861 平方呎 (80 平方米 平方米),可欣賞湖景

客房格局 - 獨立起居區

上網 - 免費 Wi-Fi 和有線上網

娛樂 - iPod 插座

飲食 - 迷你吧

舒適睡眠 - 羽絨被、遮光布/窗簾和床單

浴室 - 私人浴室、浴袍及浴缸或淋浴連雨淋式花灑

設施 - 幼兒護欄、保險箱和熨斗及熨衫板

舒適設施服務 - 按要求更換毛巾、空調和每日提供客房清潔服務

無障礙設施 - 方便輪椅進出的浴室、淋浴轉位椅和淋浴間扶手

非吸煙客房

住客需使用外部走廊進入客房

可要求相連/互通的客房,但需視乎供應情況而定

客房, 1 間臥室, 吸煙房

Room amenities

80 平方米

湖景

最多可入住 3 人 (包括小童在內)

1 張特大雙人床

More details

Room information

Bed details

Sleeps

Max people: 3Max adults: 3Max children: 2

Room details

1 張特大雙人床

客房面積 861 平方呎 (80 平方米 平方米),可欣賞湖景

客房格局 - 獨立起居區

上網 - 免費 Wi-Fi 和有線上網

娛樂 - iPod 插座

飲食 - 迷你吧

舒適睡眠 - 羽絨被、遮光布/窗簾和床單

浴室 - 私人浴室、浴袍及浴缸或淋浴連雨淋式花灑

設施 - 幼兒護欄、保險箱和熨斗及熨衫板

舒適設施服務 - 按要求更換毛巾、空調和每日提供客房清潔服務

無障礙設施 - 方便輪椅進出的浴室、淋浴轉位椅和淋浴間扶手

吸煙客房

住客需使用外部走廊進入客房

可要求相連/互通的客房,但需視乎供應情況而定

標準客房, 1 張特大雙人床, 非吸煙房, 湖景

標準客房, 1 張特大雙人床, 非吸煙房, 湖景的相片

Room amenities

40 平方米

城市景

最多可入住 3 人 (包括小童在內)

1 張特大雙人床

More details

Room information

Bed details

Sleeps

Max people: 3Max adults: 3Max children: 2

Room details

1 張特大雙人床

客房面積 431 平方呎 (40 平方米 平方米),可欣賞城市景

客房格局 - 獨立起居區

上網 - 免費 Wi-Fi 和有線上網

娛樂 - iPod 插座

飲食 - 迷你吧

舒適睡眠 - 羽絨被、遮光布/窗簾和床單

浴室 - 私人浴室、浴袍及浴缸或淋浴連雨淋式花灑

設施 - 幼兒護欄、保險箱和熨斗及熨衫板

舒適設施服務 - 按要求更換毛巾、空調和每日提供客房清潔服務

無障礙設施 - 淋浴間扶手、淋浴轉位椅、達輪椅寬度的門口、方便輪椅進出的浴室和可供輪椅出入

非吸煙客房

住客需使用外部走廊進入客房

可要求相連/互通的客房,但需視乎供應情況而定

標準客房, 1 張特大雙人床, 吸煙房, 湖景

標準客房, 1 張特大雙人床, 吸煙房, 湖景的相片

Room amenities

40 平方米

湖景

最多可入住 3 人 (包括小童在內)

1 張特大雙人床

More details

Room information

Bed details

Sleeps

Max people: 3Max adults: 3Max children: 2

Room details

1 張特大雙人床

客房面積 431 平方呎 (40 平方米 平方米),可欣賞湖景

客房格局 - 獨立起居區

上網 - 免費 Wi-Fi 和有線上網

娛樂 - iPod 插座

飲食 - 迷你吧

舒適睡眠 - 羽絨被、遮光布/窗簾和床單

浴室 - 私人浴室、浴袍及浴缸或淋浴連雨淋式花灑

設施 - 幼兒護欄、保險箱和熨斗及熨衫板

舒適設施服務 - 按要求更換毛巾、空調和每日提供客房清潔服務

無障礙設施 - 方便輪椅進出的浴室、淋浴轉位椅和淋浴間扶手

吸煙客房

住客需使用外部走廊進入客房

可要求相連/互通的客房,但需視乎供應情況而定

客房, 1 間臥室

Room amenities

80 平方米

湖景

最多可入住 3 人 (包括小童在內)

1 張特大雙人床

More details

Room information

Bed details

Sleeps

Max people: 3Max adults: 3Max children: 2

Room details

1 張特大雙人床

客房面積 861 平方呎 (80 平方米 平方米),可欣賞湖景

客房格局 - 獨立起居區

上網 - 免費 Wi-Fi 和有線上網

娛樂 - iPod 插座

飲食 - 迷你吧

舒適睡眠 - 羽絨被、遮光布/窗簾和床單

浴室 - 私人浴室、浴袍及浴缸或淋浴連雨淋式花灑

設施 - 幼兒護欄、保險箱和熨斗及熨衫板

舒適設施服務 - 按要求更換毛巾、空調和每日提供客房清潔服務

無障礙設施 - 方便輪椅進出的浴室、淋浴轉位椅和淋浴間扶手

非吸煙客房

住客需使用外部走廊進入客房

可要求相連/互通的客房,但需視乎供應情況而定

標準客房, 2 張單人床, 非吸煙房, 湖景

標準客房, 2 張單人床, 非吸煙房, 湖景的相片

Room amenities

40 平方米

湖景

最多可入住 3 人 (包括小童在內)

2 張單人床

More details

Room information

Bed details

Sleeps

Max people: 3Max adults: 3Max children: 2

Room details

2 張單人床

客房面積 431 平方呎 (40 平方米 平方米),可欣賞湖景

客房格局 - 獨立起居區

上網 - 免費 Wi-Fi 和有線上網

娛樂 - iPod 插座

飲食 - 迷你吧

舒適睡眠 - 羽絨被、遮光布/窗簾和床單

浴室 - 私人浴室、浴袍及浴缸或淋浴連雨淋式花灑

設施 - 幼兒護欄、保險箱和熨斗及熨衫板

舒適設施服務 - 按要求更換毛巾、空調和每日提供客房清潔服務

無障礙設施 - 淋浴間扶手、淋浴轉位椅、達輪椅寬度的門口、方便輪椅進出的浴室和可供輪椅出入

溫馨提示 - 共用住宿

非吸煙客房

住客需使用外部走廊進入客房

可要求相連/互通的客房,但需視乎供應情況而定

標準客房, 2 張單人床, 吸煙房, 湖景

Room amenities

40 平方米

湖景

最多可入住 3 人 (包括小童在內)

2 張單人床

More details

Room information

Bed details

Sleeps

Max people: 3Max adults: 3Max children: 2

Room details

2 張單人床

客房面積 431 平方呎 (40 平方米 平方米),可欣賞湖景

客房格局 - 獨立起居區

上網 - 免費 Wi-Fi 和有線上網

娛樂 - iPod 插座

飲食 - 迷你吧

舒適睡眠 - 羽絨被、遮光布/窗簾和床單

浴室 - 私人浴室、浴袍及浴缸或淋浴連雨淋式花灑

設施 - 幼兒護欄、保險箱和熨斗及熨衫板

舒適設施服務 - 按要求更換毛巾、空調和每日提供客房清潔服務

無障礙設施 - 方便輪椅進出的浴室、淋浴轉位椅和淋浴間扶手

溫馨提示 - 共用住宿

吸煙客房

住客需使用外部走廊進入客房

可要求相連/互通的客房,但需視乎供應情況而定

標準客房

Room amenities

40 平方米

城市景

最多可入住 3 人 (包括小童在內)

1 張單人床

More details

Room information

Bed details

Sleeps

Max people: 3Max adults: 3Max children: 2

Room details

1 張單人床

客房面積 431 平方呎 (40 平方米 平方米),可欣賞城市景

客房格局 - 獨立起居區

上網 - 免費 Wi-Fi 和有線上網

娛樂 - iPod 插座

飲食 - 迷你吧

舒適睡眠 - 羽絨被、遮光布/窗簾和床單

浴室 - 私人浴室、浴袍及浴缸或淋浴連雨淋式花灑

設施 - 幼兒護欄、保險箱和熨斗及熨衫板

舒適設施服務 - 按要求更換毛巾、空調和每日提供客房清潔服務

無障礙設施 - 方便輪椅進出的浴室、淋浴轉位椅和淋浴間扶手

溫馨提示 - 共用住宿

吸煙和非吸煙客房

住客需使用外部走廊進入客房,客房/睡床類型視乎入住時的供應情況而定

可要求相連/互通的客房,但需視乎供應情況而定
有關此地區的資料
Foshan
Located in Foshan's Nanhai neighbourhood, Crowne Plaza Foshan Nanhai is near a train station. Beijing Road Pedestrian Street and Shangxiajiu Pedestrian Street are worth checking out if shopping is on the agenda, while those wishing to experience the area's popular attractions can visit Chimelong Paradise and Chimelong Water Park. Guangzhou Crocodile Park and Baie-Tan Bar Street are also worth visiting. Spend some time exploring the area's activities, including outlet shopping.
附近景點
Guangdong Stomatological Hospital - 16 分鐘車程
Guangzhou Crocodile Park - 17 分鐘車程
Xiangjiang Safari Park - 19 分鐘車程
Chimelong Paradise - 29 分鐘車程
Chimelong Water Park - 30 分鐘車程
交通資料
Jushu Station - 10 min drive
Guangzhou South Station - 17 min drive
Baiyun International Airport (CAN) - 75 min drive
View in a map
Crowne Plaza Foshan Nanhai
Art Deco Foshan hotel in Nanhai with 2 restaurants
Along with 2 restaurants, this smoke-free hotel has an indoor pool and a coffee shop/café. WiFi in public areas is free. Other amenities include a conference centre, a business centre and conference space. All 19 individually decorated rooms provide free WiFi, free wired Internet and iPod docks. Thoughtful touches include bathrobes and slippers, and guests will also find sitting areas and minibars. Change of towels is available on request
Crowne Plaza Foshan Nanhai offers 19 forms of air-conditioned accommodation which are accessible via exterior corridors, and features iPod docking stations and minibars. This individually decorated and furnished accommodation has separate sitting areas. Beds feature down comforters. Guests can surf the web using complimentary wired and wireless Internet access.
Bathrooms include baths or showers with a rainfall showerhead, bathrobes, slippers and bidets. Business-friendly amenities include desks, safes and telephones. Additionally, rooms include complimentary bottles of water and a hairdryer. Housekeeping is offered on a daily basis and change of towels can be requested.
Recreational amenities at the hotel include an indoor pool.
Cleaning and safety practices
Enhanced cleanliness measures
Disinfectant is used to clean the property
High-touch surfaces are cleaned and disinfected
Sheets and towels are washed at 60°C or hotter
Follows the standard cleaning and disinfection practices of Clean Promise (IHG)
Cashless transactions are available for all charges at the property
Social distancing measures in place
Personal protective equipment worn by staff
Temperature checks given to staff
Temperature checks available for guests
Masks are required at the property
Hand sanitiser provided
Enhanced food service safety measures are in place
This information is provided by our partners.
住宿設施服務
Internet
Available in all rooms: Free WiFi and wired Internet

Available in some public areas: Free WiFi and wired Internet
Parking and public transport
Electric car charging station on site

On-site parking is wheelchair accessible

Height restrictions apply for on-site parking

On-site parking includes off-street options

24-hour pick-up airport shuttle (surcharge)

Airport shuttle on request
Food and drink
Self-service breakfast available for a fee daily 6:00 AM–10:00 AM: CNY 148 for adults and CNY 76 for children

2 restaurants and 1 coffee shop/cafe
Family friendly
Dry cleaning service

Indoor pool

Laundry facilities
Conveniences
ATM/banking services

Banquet hall

Lift

Free newspapers in reception

Front-desk safe

Lockers available

Reception hall
Guest services
24-hour front desk

Concierge services

Daily housekeeping

Dry-cleaning service

Laundry facilities

Luggage storage

Porter

Tour/ticket assistance

Wedding services

Change of towels (on request)
Business services
4 meeting rooms

Business centre

Conference centre (7530 square feet of space)
Accessibility
If you have any requests for specific accessibility needs, please contact the property using the information on the reservation confirmation received after booking.

Grab bar in shower

Transfer shower

Wheelchair-accessible bathroom vanity

Wheelchair-accessible parking

Wheelchair-accessible path of travel

Wheelchair-accessible restaurant
More
Couples dining

Renovated entire property – October 2020

Romance packages available

Smoke-free property
客房設施服務
Bedroom
Air conditioning

Linens

Blackout drapes/curtains

Down comforter

Heating
Bathroom
Bathrobes

Bathtub or shower

Bidet

Free toiletries

Hairdryer

Rainfall showerhead

Shampoo

Toilet paper

Towels

Toothbrush and toothpaste
Food and drink
Champagne service

Free bottled water

Minibar
More
Access via exterior corridors

Connecting rooms available

Desk

Electrical adapters/chargers

Individually decorated

Individually furnished

Iron/ironing board

Laptop-friendly workspace

Phone

Restaurant dining guide

Safe

Separate sitting area

Slippers

Window screens
Check-in from 3:00 PM - midnight
Early check-in subject to availability
Minimum check-in age - 15
Check-out before noon
Late check-out subject to availability
Express check-out
This property doesn't offer after-hours check-in
Front desk staff will greet guests on arrival
Pets not allowed (service animals welcome)
Children are welcome
Rollaway/extra beds are not available.
Cots (infant beds) are not available
The following fees and deposits are charged by the property at the time of service, check-in or check-out.
Fee for self-service breakfast: CNY 148 for adults and CNY 76 for children (approximately)
Airport shuttle fee: CNY 880 per person
Early check-in is available for a fee (subject to availability, amount varies)
Late check-out is available for a fee (subject to availability, amount varies)
The above list may not be comprehensive. Fees and deposits may not include tax and are subject to change.
Extra-person charges may apply and vary depending on property policy
Government-issued photo identification and a credit card, debit card or cash deposit may be required at check-in for incidental charges
Special requests are subject to availability upon check-in and may incur additional charges; special requests cannot be guaranteed
This property accepts credit cards, cash and mobile payments
Long-term renters welcome
Safety features at this property include a fire extinguisher and a smoke detector
Only registered guests are allowed in the guestrooms
The property has connecting/adjoining rooms, which are subject to availability and can be requested by contacting the property using the number on the booking confirmation
Parking height restrictions apply
This property welcomes guests of all sexual orientations and gender identities (LGBTQ friendly)
For the benefit of our customers, we have provided a rating based on our ratings system.
Crowne Plaza Foshan Nanhai Hotel
Crowne Plaza Foshan Nanhai Foshan
Crowne Plaza Foshan Nanhai Hotel Foshan
常見問題
Yes, Crowne Plaza Foshan Nanhai offers free cancellation on select room rates, because flexibility matters! Please refer to Crowne Plaza Foshan Nanhai cancellation policy on our site for more details about any exclusions or requirements.
截至 2021年2月27日,2 位成人於 2021年3月2日 入住Crowne Plaza 佛山南海保利皇冠假日酒店 1 晚的價格低至 HK$597,不包括稅項及附加費。價格為過去 24 小時內搜尋未來 30 日住宿的每晚最低房價,可能隨時變動。請

選擇日期

以查看最準確的價格。
Yes, this property has an indoor pool.
No, only service animals are welcome at the property.
Check-in is from 3:00 PM - midnight. A fee applies for early check-in (amount may vary, subject to availability). After-hours check-in is not available.
Checkout is at noon. Late checkout is available for a fee (amount may vary, subject to availability).
Yes, there's a shuttle from the airport to the hotel that runs (available on request). A fee of CNY 880 per person applies.
Located in Nanhai, this hotel is within 9 miles (15 km) of Qiandeng Lake, Guangzhou Crocodile Park and Bai E Tan. Chimelong Paradise and Beijing Road Pedestrian Street are also within 12 miles (20 km).
Stay in the know with the Expedia app
Get real-time notifications, view your trip details and access mobile-only deals.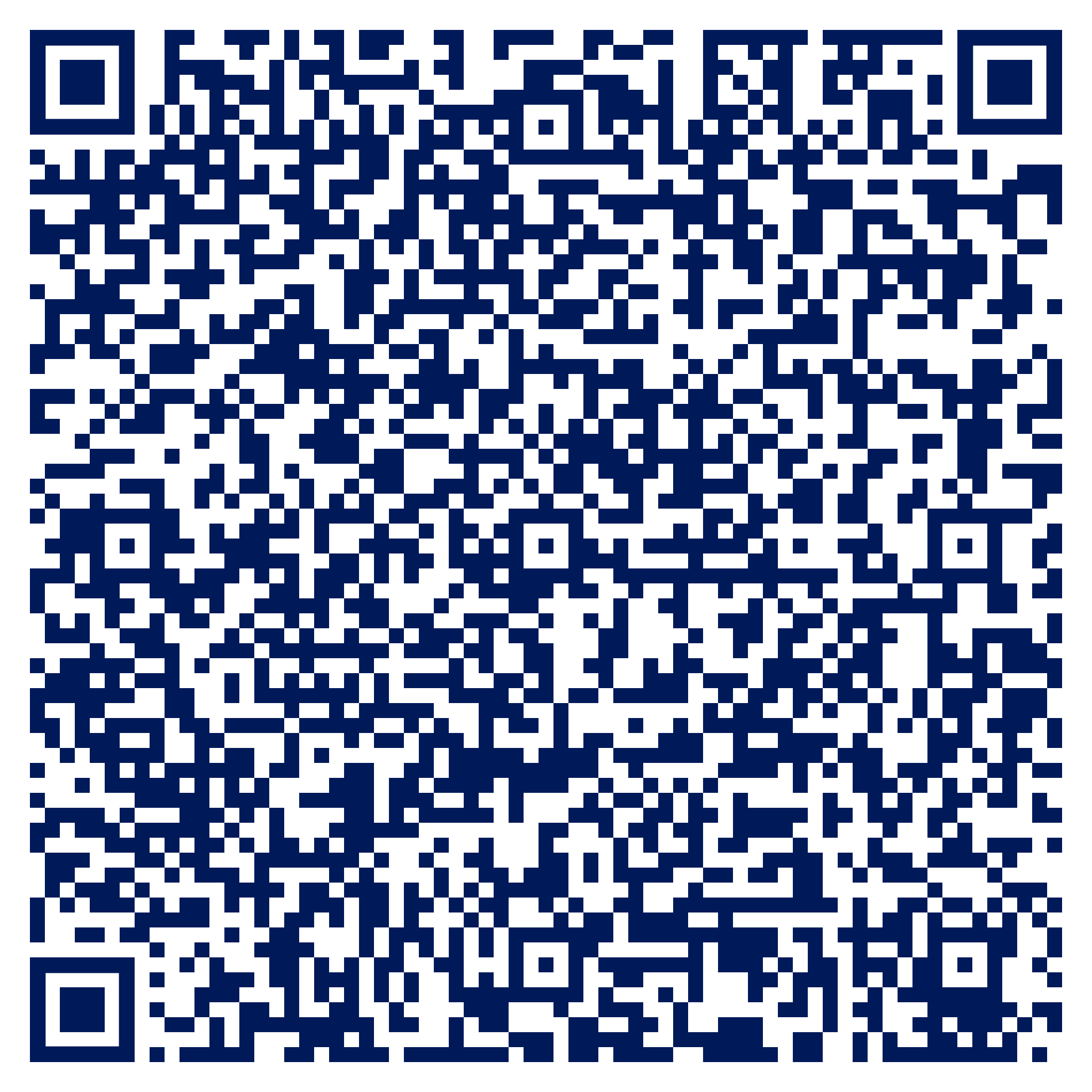 Scan the QR code